About Alternative Tutoring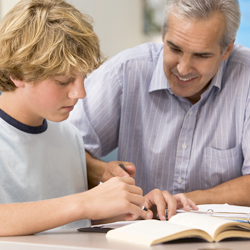 Alternative Tutoring's staff is dedicated to providing all of our students with the tools to succeed. We are professionals who specialize in, but not limited to, working with at-risk students, NYS Regents Prep, GED/TASC Prep, SAT Prep. We personally meet and interview all of our on staff teachers to better understand their teaching styles. Knowing this information, we are able to select a teacher for your child that will be compatible and produce maximum results. Aside from private tutoring, our main focus is providing teachers for school districts as a homebound agency. What does homebound mean? When ever a student cannot attend classes at his/her regular school, they are usually placed on homebound. Reasons for being placed on homebound are:
Illness (non-contagious)
Suspension or expulsion
Waiting placement in a new school
Our Services
Alternative Tutoring services areas on Long Island from Long Beach to New Hyde Park to Valley Stream to Levittown. We keep our scope of clients small so that we can be hands on with all of our clients as well as our employees. For private tutoring and homebound tutoring, sessions will be held at either at the student's local library or at the home of the student. For all sessions held at the home, an adult must be at home for the duration of the session. Don't get stuck paying $100 - $150 for a tutor who is not even a certified teacher. In this economy, we have to make smart, economical decisions. Choose Alternative Tutoring. It is the economical choice without compromising on the quality of help your child will receive.