Teacher and Tutor Employment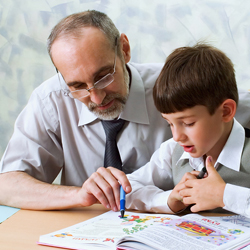 Job Description
Primarily, we provide itinerant services to school districts in South Shore Nassau County. Therefore, traveling is a part of the job. Teachers are not paid for travel time. Typically, a student gets 2 hours of tutoring per week for each subject. Teachers are not obligated to take any position offered and are employed on an "on call" or "as needed basis." You may set your own hours and take only the amount of work you are comfortable with. All are employees of Alternative Tutoring and will receive a W-2 form for each year. Since work is based upon demand, there may be no work for you when you apply. Upon acceptance of your application, you will be placed on our roster and called when the need arises. The work load could be anywhere between 2 - 40 hours per week. The rate of pay is $23 - $35 per hour depending upon the district and position. Payment is made monthly – checks are sent out on the 20th day of the following month for work done in the previous month.
Requirements
All applicants must be fingerprinted and cleared by either the NYC Board of Education or NYSED's Project SAVE program.
Teachers must be certified in NYS (or in a state that has reciprocity with New York) or have pending certifications. Prospective teachers completing collegiate study toward certification of not less than 6 semester hours per year may apply.
You will be asked to provide copy (copies) of certification(s) after we review your application.
Benefits
We have a medical plan that tutors can join. It is paid 100% by the tutor but can allow for them to get into a group at a better rate than they would if joining as a single person. There are various plans to choose from. Please contact Mrs. Mellor for more information.